Sailing across 

the Atlantic Ocean

Fountaine Pajot 48 "Hully-Gully"
Skipper with over 19 years of experience in commercial sailing on the Adriatic Sea and over 23 years of experience in competitive sailing. Holder of Yacht Master 500 BT license. Provides skipper services for over 10 renowned charter companies.
Launched the internet portal www.skipper.hr in 2012.
10.000+ Nautical Miles sailed in Oceans around the world 🙂
Oleg is experienced sailor specialized in longer deliveries. Last one he did was past fall from Trogir to Mallorca. 
"Can't wait to start, I'm looking forward to good sailing and hopefully some luck in fishing also"
"This being said I have to say I'm ready for some canned food!! 🙂 "
Sailing for the first time in 2013, thanks to my best brother Roman, and in thirst for constant emotions from this element began to actively take part in training competitions and sports sailing events in the Moscow region, Russia and Europe. I'm a big fan of match races.
~ 2000 Nm Mediterranean and
~ 700 Nm of inland waterways
O&G engineer, mobile software developer, family lover and my girlfriend adorer.
Not familiar with the Ocean and looking forward to overcome my ignorance and get to know first hand!
Salina 48 Hully Gully is build in Franch shipyard Fountaine Pajot. Sailing Vessel Salina 48 has a lenght overall of 14.30 m. Vessel's beam is 7.70 m. This boat is 1.10 m deep. She offers 10 sleeping places. Yacht Salina 48 provides proper conditions for vacation sailing. 4 bedrooms are placed inside the sailing yacht. For guests disposal there are 4 toilettes with shower. With 110-136 m2 of total sail area you can sail safe and fast. You can fill the tank with fuel with 480 litres and in water tank it goes even 770 l. With engines 2 x 30 HP you can cruise really fast. 
Frequently Asked Questions
Where are you starting from and where are you going to?
We are sailing from Placenica, Belize. Our end destinations is Höganäs, Sweden.
How long is the trip?
The sail is 5.500 Nautical Miles long.
How long will it take?
Our ETA (Estimated Time of Arival) to Höganäs, Sweden is 15th of July. So the trip will roughly take 2 months alltogether. 
What average speed are you expecting?
We are expecting average speed of 6 knots. 95% of the time we will be sailing.
How much food will you carry?
We will stack up to be provisioned for 25 days of sailing.
How can we reach you?
You can send us message via the link lower on this page.
Our partners and suppliers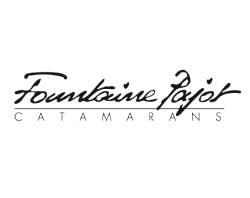 Our partners and suppliers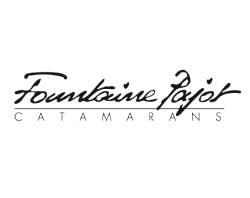 Send a message to the crew
Copy our Satelite phone number and send message
+881652433218